So right off the top, we'd like to apologize for 2 things... 1) Taking so long to post this and 2) This may be quite a long post. We'd love it if you could hang in there and check out some of our highlights as there were alot of them!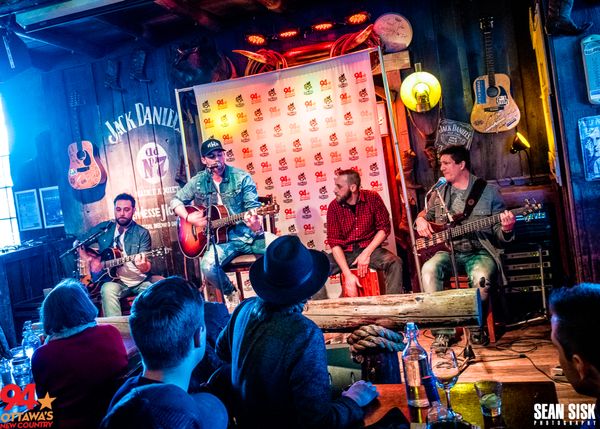 We kicked off 2018 with a bang playing an event supporting a trek to Mount Everest's base camp for Country 94's Mary Anne Iveson. Proceeds of the fundraiser and Mary Anne's efforts were in support of the Ottawa Senators Foundation. The event was held at Ottawa's favourite country venue, The Crazy Horse, where we got to follow local favourite, Matt Powell, and open for the one and only, Tebey. We also got Ottawa's own sportscaster, Terry Marcotte up to jam with us for a little Johnny Cash. The whole event was a great success and we were very honoured to be a part of it!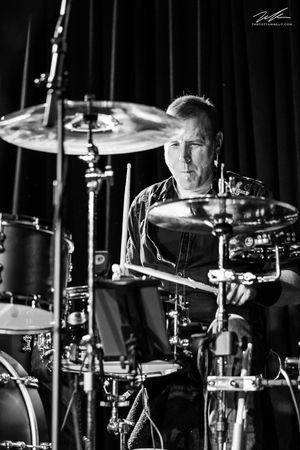 The band was then faced with having to replace our dear friend and original drummer Kent Clingin.  Kent needed to focus on his apprenticeship/career and therefore needed to part ways with the band.  Enter powerhouse drummer extraordinaire, Andrew Lamarche.  Andrew has done and seen it all, touring with our good friends The Rivertown Saints and Tim Hicks among many others.  Andy raised the bar for the band. He made us all step up our game, so he is a very welcome addition to the band and we're just lucky he took a chance on a poor little struggling band like us.
First show with Andy was at the Carp Arena, playing to 1000 ladies for the Wild West Ladies Night Fundraiser.  Welcome aboard Andy and you're welcome?! lol  What an amazing crowd you all were! As if that show wasn't enough of a welcome party for Andy, our next show as another Ladies Night in Almonte with about 800 more, of course always well behaved, ladies. :P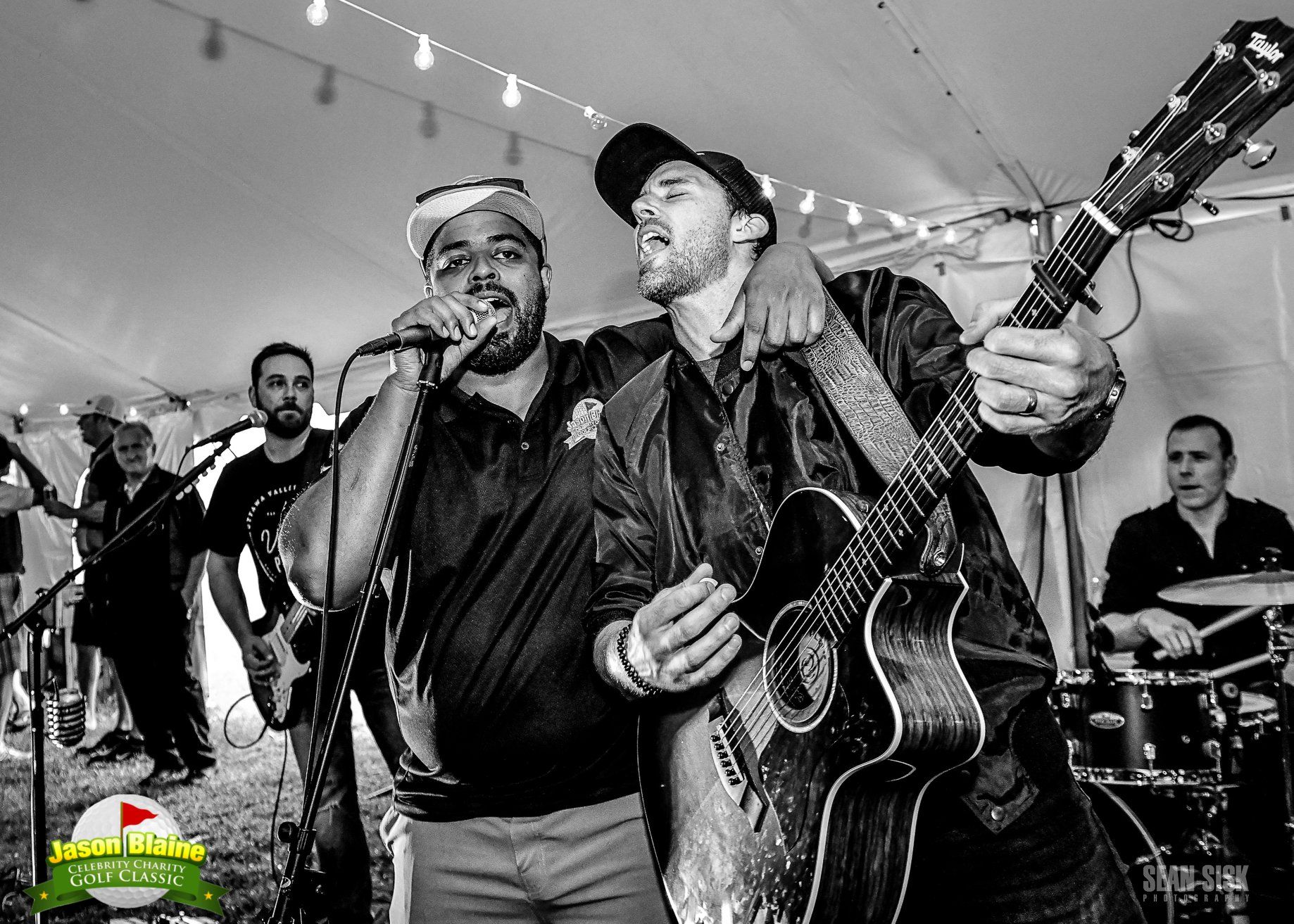 Our summer started off by playing the tailgate party for Jason Blaine's 5th Annual Celebrity Charity Golf Classic in Pembroke.  What an amazing time playing and hanging out the Jason, JoJo Mason, the River Town Saints, Petric, and the Western Swing Authority.  We had such a blast jamming and hanging out with everyone! So much so, that we're going to do it all again in 2019!  Apologies to the unfortunate staff who had to deal with all of us back at the hotel for the after party and to everyone who had to hear Thomas sing the next day! lol We're only kidding, Thomas is a trooper and is usually always on point regardless of the state he is in. ;)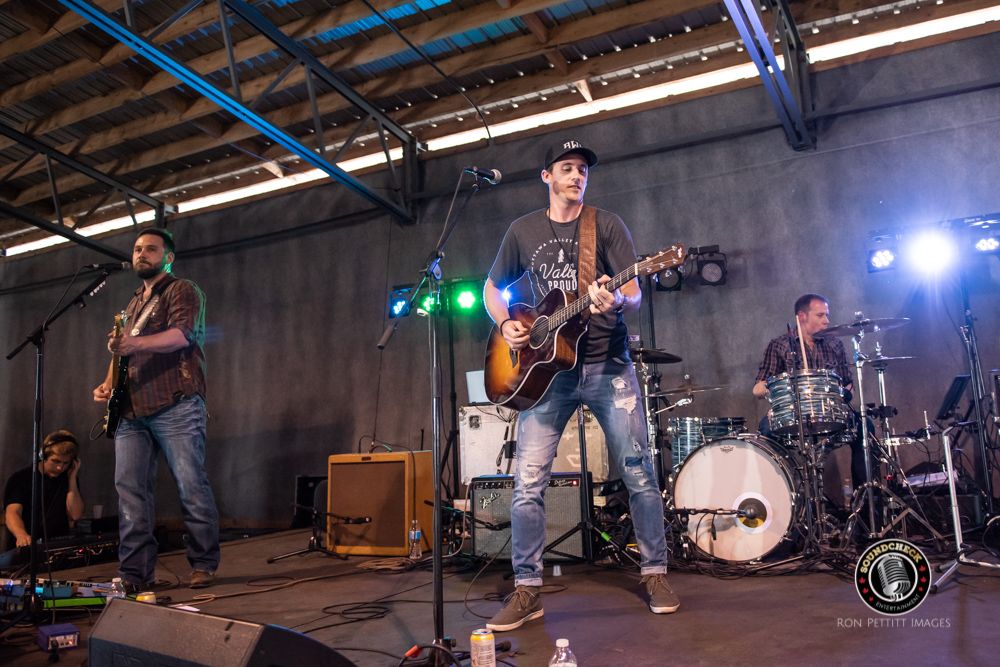 Fast forward two days and the band was travelling to St-Agapit, across the border, near Quebec City to play the Festivale Country de Lotbiniere!  We got to reconnect with Canadian superstar Brett Kissel, and also made some new friends, which included Eric Ethridge and Matt Lang.  Another after party at the hotel to apologize for... the ride home was alot of fun... totally worth it though!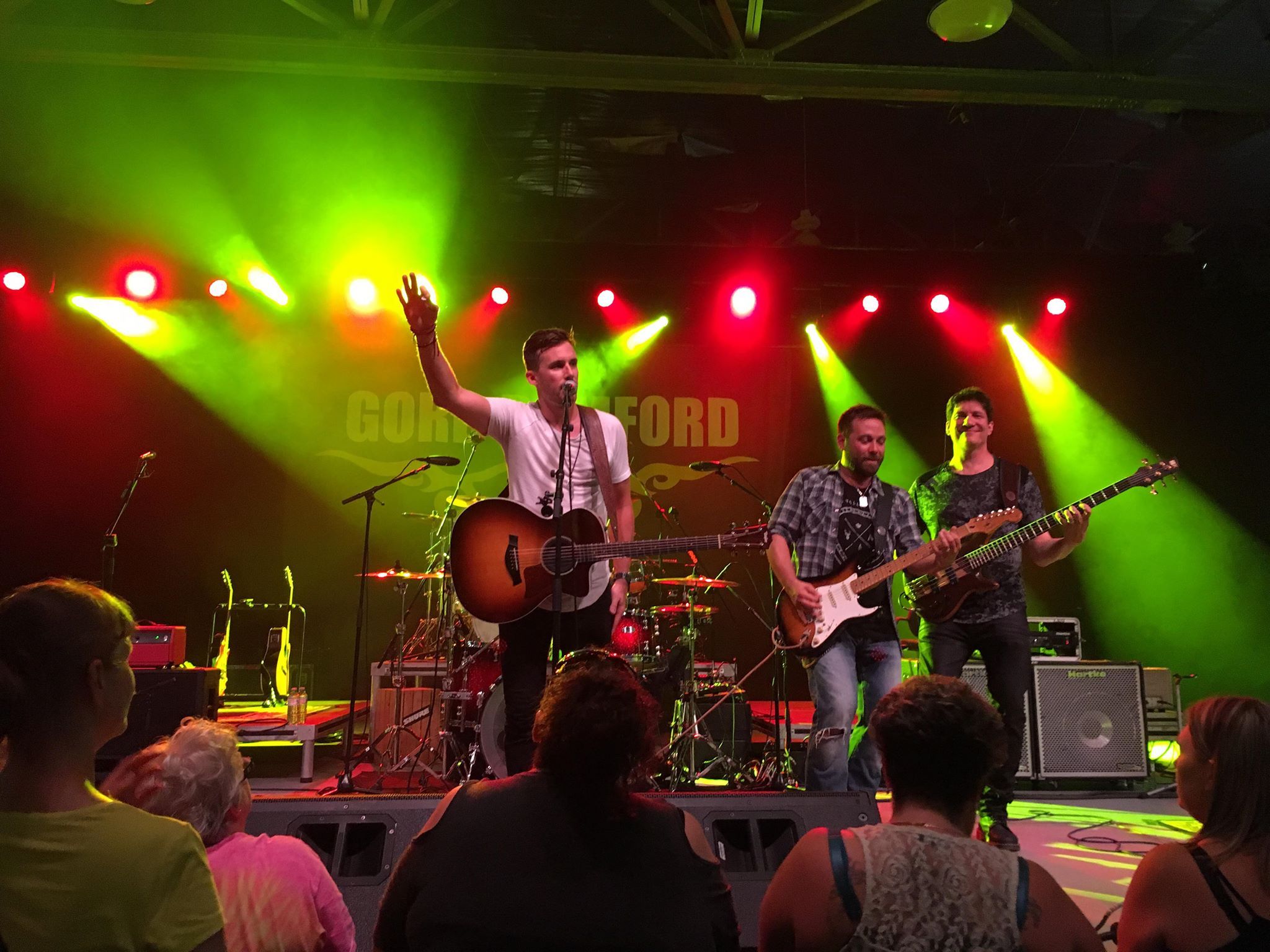 We then headed back to the Pembroke Memorial Centre to open up for Gord Bamford!  The event was in support of the Robbie Dean - Family Counselling Centre and it was truly an honour to play this very special event and to meet Robbie's mom backstage, where she shared her story with the band.  It was a touching moment. The evening was such a great success for a cause that we can really get behind.  Thank you for including us in this show and for the very humbling plaque given to us by the Robbie Dean Center after show.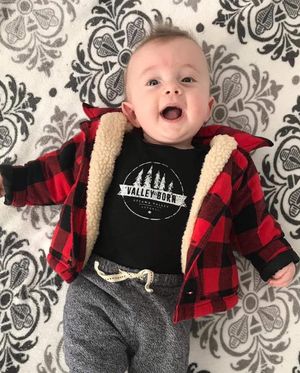 The most memorable moment of 2018 came next.  Our singer, Thomas, and his wife Alison had their first baby!  On July 20th, the world welcomed the youngest Rainwater Whiskey fan, Linton Watson!!  Congrats you guys!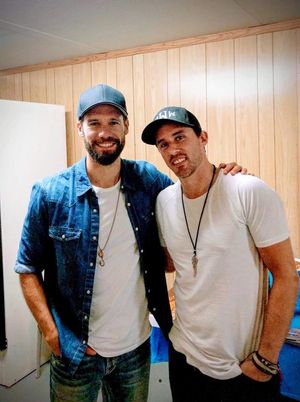 After a little break we ramped 'er right back up opening for Chad Brownlee at the a very sold out Navan Fair!  What a great time, a huge thank you to Chad and the production team.  Louis and Frank you guys kept things running so smooth! Check out a little compilation video we put together from the show:
Then it happened...  the Shawville Fair!  What an absolutely wild bunch!  We rocked the insanely energetic crowd along side Ottawa's own Brea Lawrenson and Meghan Patrick!  We hope to be back soon! Head over to our facebook page to see a little clip from the very end of the night HERE!
Ottawa's Marvest Festival in support of City Folk was next up, where we played a rare scaled down acoustic show at South St. at TD Place.  Thank you for having us out! (Clip on our Facebook page again - Cover of SOB by Daniel Rateliff)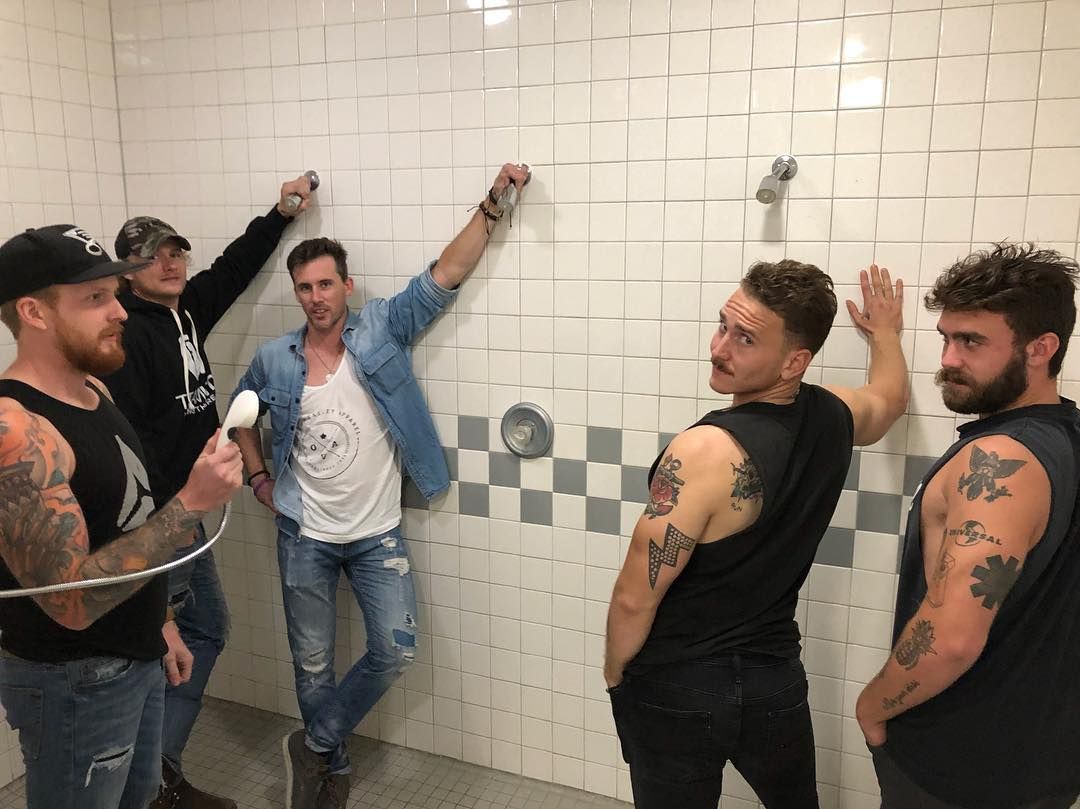 We were then off to open for the James Barker Band at the Carp Fair.  Sold out, total insanity, and a great time!  Our friends from the River Town Saints came out and hung out with us back stage.  After a few beers we managed to convince them to join us on stage for a cover of Blake Shelton's Boys Round Here!  Thank you to all, that was a crazy night and security did a great job! You can check out more from this event and some behind the scenes stuff on our Instagram page.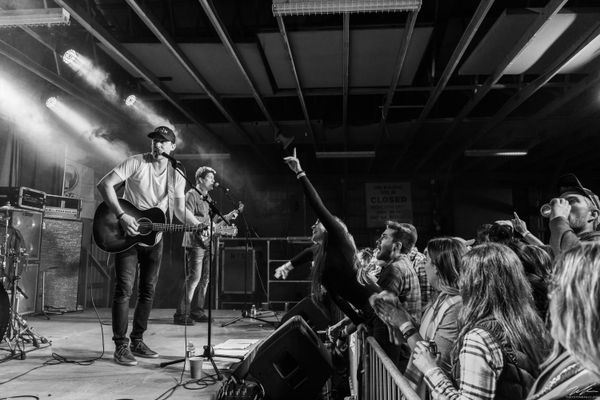 Next up was the Metcalfe Fair, where we headlined the evening and played to an absolutely nuts and packed house!  Thanks to the Riley New Band for warming up the crowd for us!  Always a pleasure to be at the same event as you guys!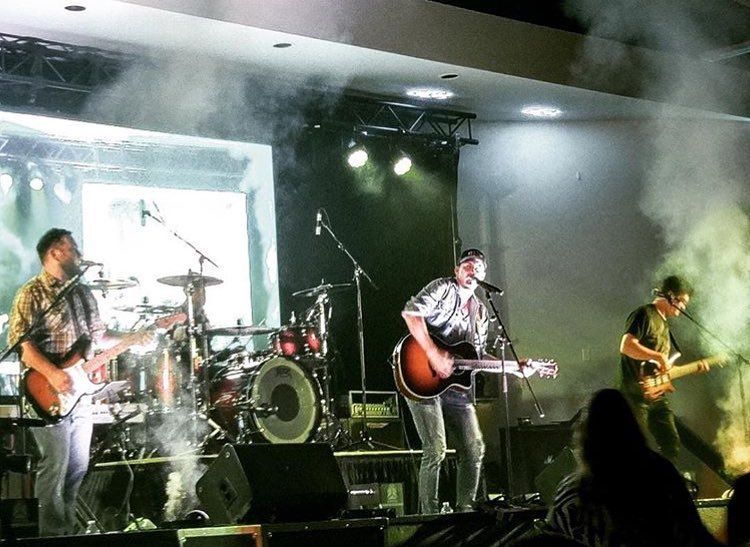 The very next day was Shane McNulty's Country Night for Hospice at the RCAF in Renfrew.  Shane is a gem and showed us amazing hospitality!  Thank you for the thank you note and shot station on the way to the stage!  Just another reason why this man is truly one of a kind.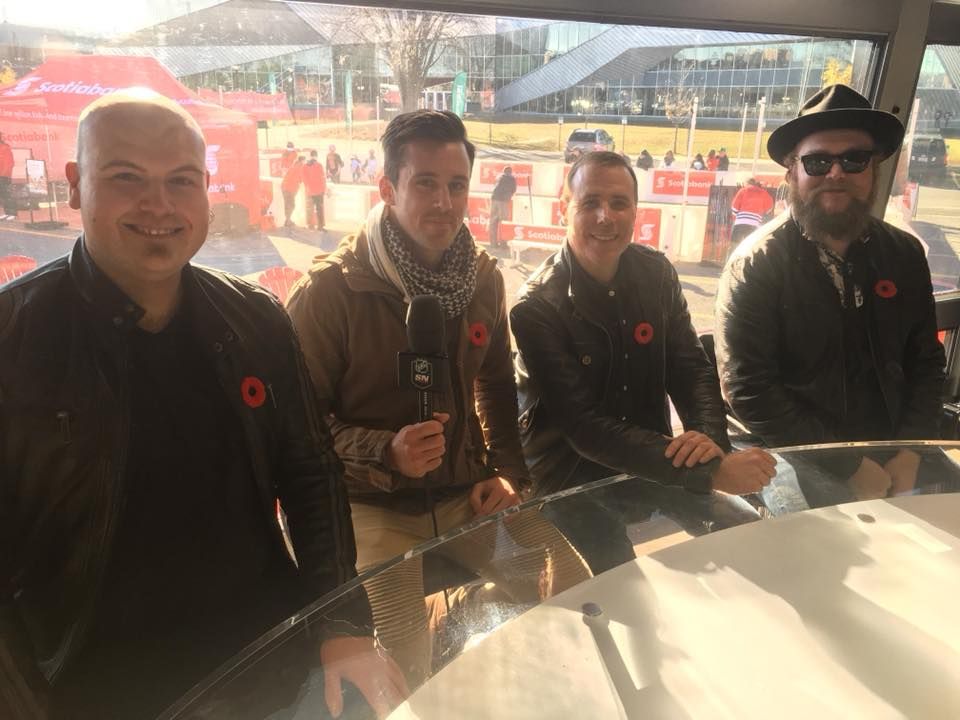 Then Rob and Mark were kidnapped before the next show.  That's another story and we're still not sure what really happened to them.  Luckily, Alex and Brad from The Timber Line were able to fill in for them at Roger's Hometown Hockey event at Algonquin College. The boys even got an opportunity to sit at the famous broadcast booth which was a pretty cool experience.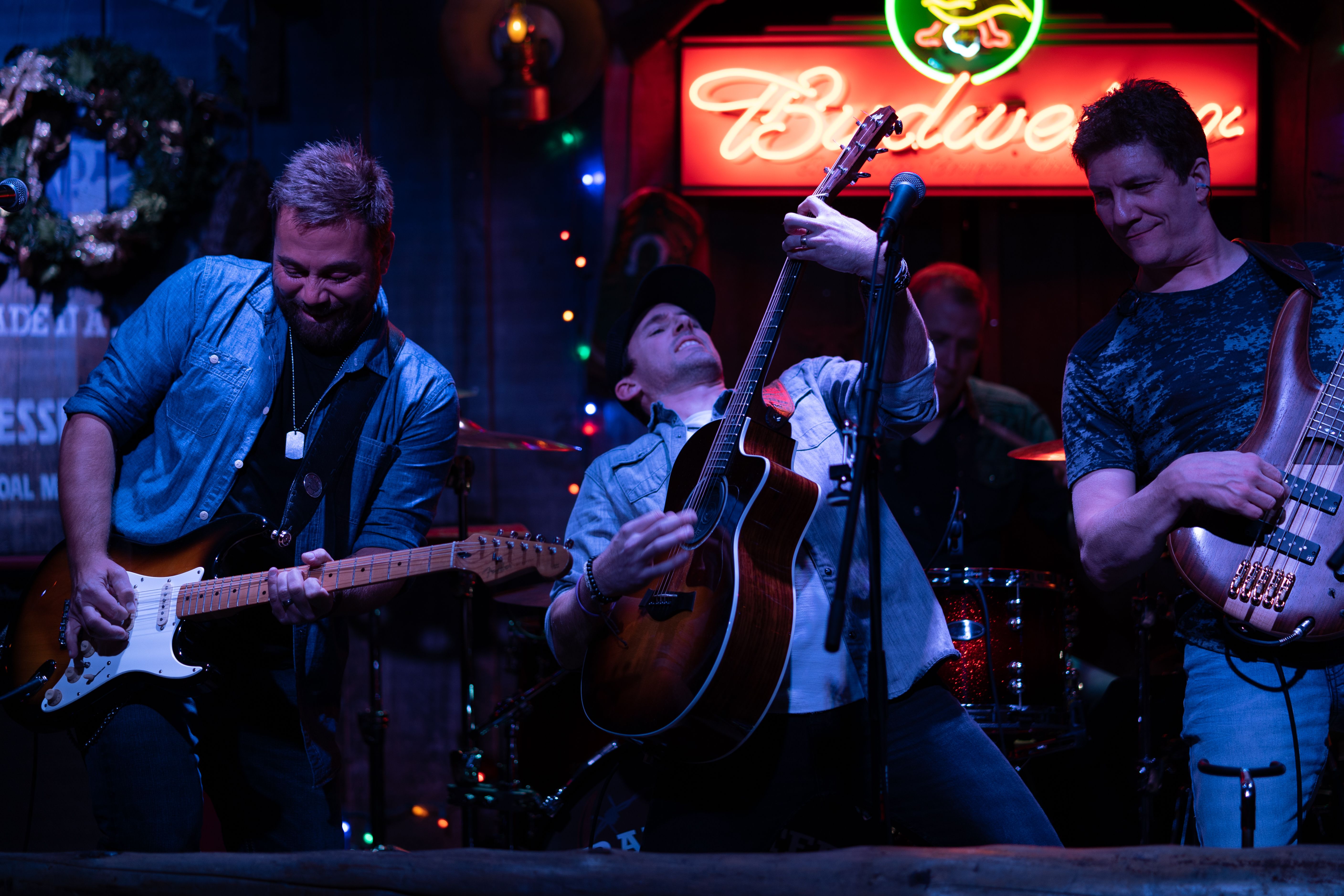 Peppered between all of the events listed above were private events and regular shows at our favourite bar, The Crazy Horse.  We would like to thank everyone that hired us for private events and weddings. The Crazy Horse has been amazing in supporting us and we would like to thank the management, the bar tenders, the serving staff and security for all that you do.  You are all great to work with!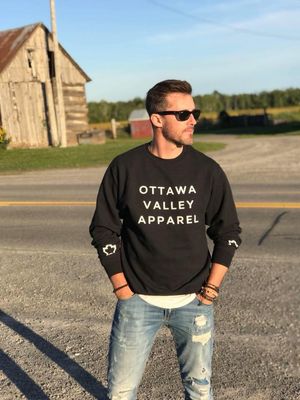 We would also like to thank our friends at Ottawa Valley Apparel, our clothing sponsor, for all of your support this year!  We absolutely love the OVA clothing lineup so make sure you check them out at www.myottawavalleyapparel.com! 
A very special thanks to the Rainwater Whisketeers (our fan club….what!).  You have completely surprised us with gifts, swag, and even Christmas tree ornaments!!!  We never imagined that kind of support when we started out 6 years ago! 
A giant thank you to our fans, family and friends. You have been an amazing and we sincerely appreciate each and every one of you for the dedication and support!  We would also like to thank the members of the fair boards for trusting us with entertaining your attendees in 2018.  Last but definitely not least, thank you to our media manager Lisa for such an amazing job last year keeping our online presence out there. While she is stepping away for scholastic reasons in 2019, maybe if you all give her enough online pressure she'll return for a couple big shows in 2019. Oh, and congrats on the engagment (finally right? lol).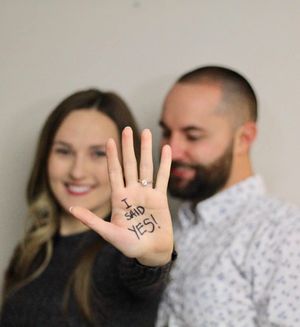 There are so many images and videos that we'd love to share but we won't blast them all at you in this post. Just stay tuned to our socials as we regularly drop fresh content so you can see what we've been up to!
We can't await to work on some new music for all of you and to announce some of our gigs lined up for 2019. We still have to keep a few secret for a little while longer though, so keep checking our SHOWS page to see where we'll be next and as always, keep Redneck Representin'!
Much love, 
-RWW